1. APPLY ONLINE OR CALL
Apply online using the form above or call us at (408) 703-5542 and our loan representatives will contact you promptly.
2. DOCUMENTATION
You will need to submit the appropriate paperwork to us, such as your ID, proof of income and residency, registration and insurance forms, and a copy of your car title.
3. SHOW ME THE MONEY
Within 24 hours of turning in your paperwork, you can have the cash deposited directly into your checking account or pick up your cash from any location with MoneyGram.
CAR TITLE LOANS SANTA CLARA IS WAITING FOR YOUR CALL!
Everybody has money issues at some point in time. You need money in order to deal with whatever life throws down your path, whether your furnace just went out on you or you're trying to put your children through college
Car Title Loans Santa Clara offers you an option to get the cash you need without all of the hassle of a traditional loan. With an auto title loan, we use the equity in your car or truck to get you the money you need, when you need it. It only takes 24 hours to get approved and have your money in hand. Our Santa Clara title loans are a preferred choice for short term loans, as they do not force you to pay high interest rates or smother you with hidden fees and charges. All that is required is that you own your vehicle free and clear, then you are eligible to apply for a loan. The lender will hold onto your title as collateral, making it easier to get a loan even if you have poor or no credit. We believe everyone should be able to get the money they need and not be punished for past financial choices.
CONTACT US FOR AN ESTIMATE OF YOUR VEHICLES WORTH!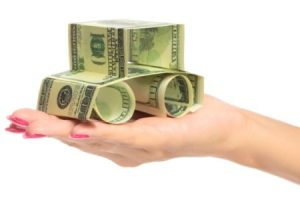 The higher the value of your vehicle, the more you will be able to borrow. We base the value off of what your vehicle would bring in at an auction. Car Title Loans Santa Clara will help you get the most our of your vehicle.
We will work with you to come up with a repayment plan that works best for your individual needs. The loan is repaid through small, manageable monthly payments. We strive to make sure our customers are happy and get every penny they deserve
Sample Car Title Loan Amounts for Santa Clara Residents
MAKE
Subaru
Suzuki
Toyota
Volkswagen
MODEL
Outback
Kizashi
Venza
Tiguan
TRIM
3.6R Premium Wagon 4D
Sport GTS Sedan 4D
XLE Wagon 4D
2.0T SEL Sport Utility 4D
TYPICAL LOAN AMOUNT
$15,000
$6,500
$13,000
$15,000
Even the worst credit ratings can get approved, because auto title loans do not focus on credit history. With traditional loans, credit means everything and if you have made any financial mistakes in your past, this could keep you from getting approved for the loan. We are able to provide you with the suitable strategies that'll help you to get back on your feet in no time!
24 HOURS IS ALL IT TAKES!
We will come up with a loan repayment plan that makes sense for the both of us as well as the lender. All it takes is 24 hours to find out if you are approved and for us to place the cash you need in your hands. Don't wait, submit the form above or give us a call at (408) 703-5542 today!
Thank You for Choosing Car Title Loans Santa Clara